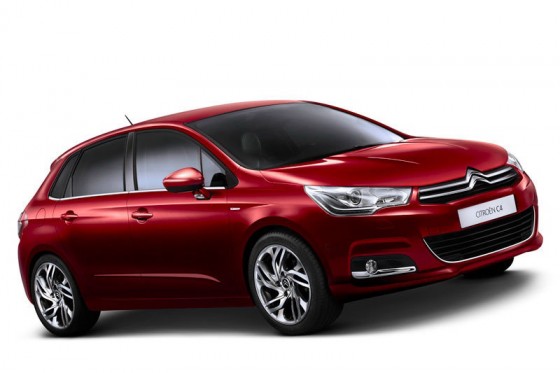 Citroen has shown its all-new C4 five-door C-segment hatchback. The new 2011 Citroen C4 will be officially unveiled at the upcoming Paris Motor Show. The new compact C4 will take on the likes of the VW Golf, Renault Megane, Ford Focus, Opel Astra and Toyota Auris.
As you see the 2011 C4 is the five-door production version of Citroen's DS High Rider concept that was first shown at this year's Geneva Salon.

Inside, there are no surprises as the C4's dashboard is shared with the DS High Rider that will essentially replace the current C4 Coupe. The design and styling is now more close to that of the larger C5.
Citroen's new compact model has grown in dimensions and now measures 4,330mm in length (+55mm), 1,790m in width (+17mm) and 1,490mm in height (+32mm). The new model offers a boot capacity of 408 liters, or 82 liters more than the current C4.
Citroen has not yet say any word on the powertrain options The new C4 is expected to go on sale in Europe after this fall's Paris Motor Show.