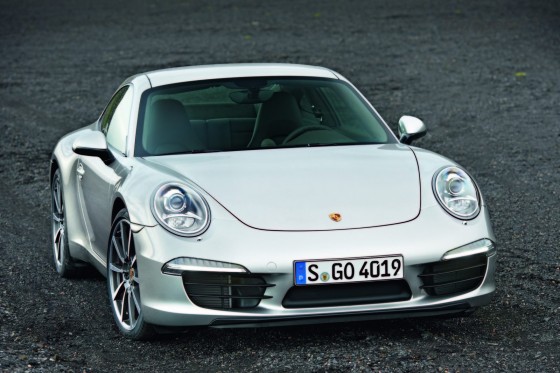 Here are the first photos of the new 2012 Porsche 911 ahead of the world premiere at the Frankfurt Motor Show in September. As you see, the 2012 Porsche 991 was closely modeled after the outgoing 997 model.
The most eye-catching alterations concern the concave front LED daytime running lamps, the door-mounted exterior mirrors and the much thinner and more futuristic looking LED tail lamps that adorn the more heavily sculpted rear end.

The new 911's interior blends the two styling worlds of the 997 and the Panamera into one. A key highlight is the pronounced lower part of the center console that hosts a number of buttons.
Move away from the styling and you'll find a larger platform with a 4.0-inch longer wheelbase as well as a new pair of engines, with the basic Carrera sporting a 3.4-liter boxer delivering 350HP, and the Carrera S, a 3.8-liter flat-six producing around 400HP, and the power is channeled to the driving wheels through a new 7-speed manual gearbox or an optional PDK transmission.