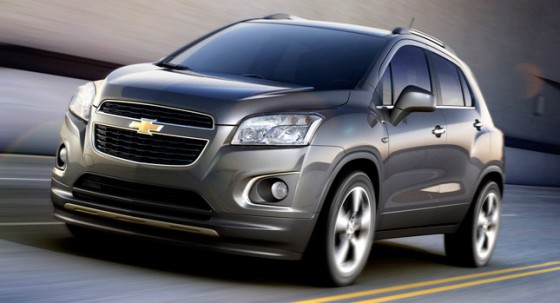 The new 2013 Chevrolet Trax is a third variant of GM's small crossover (see also 2013 Buick Encore and Opel Mokka) which will make its world debut at the 2012 Paris Motor Show in September. The new Chevrolet Trax will be offered in more than 140 countries around the world. The small SUV will arrive at North-American dealerships in the fourth quarter of this year and European dealerships in spring of 2013.

Officially, GM says it has no plans to offer the Trax in the U.S.A "because of the strong position of the Chevrolet Equinox".
As you can see, the styling differences between the Buick Encore and the Chevrolet Trax are limited to the latter's Chevy grille, redesigned headlamps and the more pronounced front and rear wheel arches.
"The Trax provides Chevrolet an entry into a growing small SUV segment and delivers the flexibility, great fuel economy and car-like handling that urban explorers around the world require," said Mary Barra, GM senior vice president of Product Development.
More details will be published later.