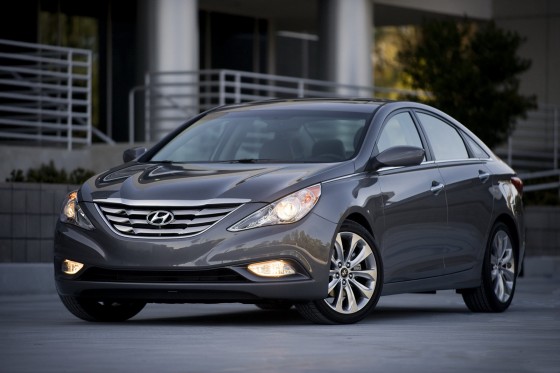 Korean Hyundai redesigned its popular sedan Sonata for north-american market with some minor equipment upgrades throughout the range.
For 2013, par example, the base Sonata GLS with the 'Popular Equipment Package' gains standard fog lights and heated front seats. Praces start at $21,720. The Sonata's SE model will comes with standard heated front seats, the Limited package gets a standard traditional sunroof, while a panoramic sunroof is now part of the Limited Premium Package for 2013.

There are no other changes or upgrades claimed to the Sonata. The korean sedan will be available with two old gasoline engines, a 198hp 2.4-liter Theta II GDI and a 274-horsepower 2.0-liter Theta II turbocharged GDI engine, plus a 206hp Hybrid variant.