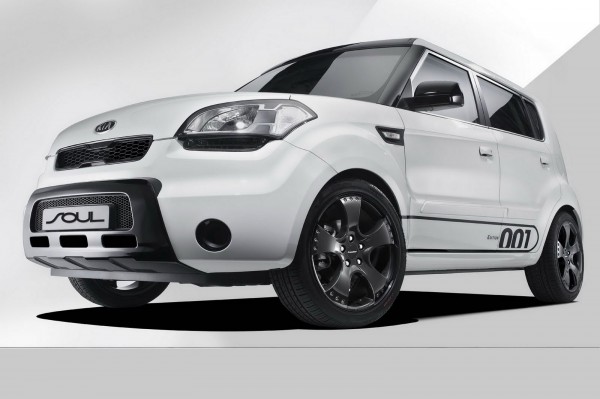 When the Kia Soul was released in 2010, it didn't take seeing hip-hop hamsters in the early commercials to convince us that the wagon offered something new and unique from the Korean auto manufacturer.

Kia fans will be happy to know that, although the wagon started out as something new and unique, there's actually little that has changed from the 2013 and 2012 models. Rather than reinventing everything (again) for this year, Kia has decided to keep things simple and make minor touch-ups to the Soul.
Of course, it's hard to improve on something that has caught on not just with younger drivers who liked the stereo system, the ability to sync smart phones and music players, and the coloured lights that pulsed with music, but with adults who like the safety features, gas mileage and dependability. The Kia 100,000 warranty also didn??™t slow sales with either group, nor did the affordable price tag and antilock brakes.
This year, the Kia Soul isn't necessarily considered "brand new" but you are seeing more of them on the road than in the past. Even better, some of the early Soul owners are beginning to upgrade to newer models or other Kia products, so this means more pre-owned Souls appearing in used markets. If you're considering an early Soul, check with your local dealer or an online site like Carzoos.
For the 2013 models, enhancements include details such as:
Power-folding outside mirrors
Bluetooth connectivity for the manual versions (previously this was available for automatics only)
A slightly modified Kia badge
Fuel economy is still similar, about 25 miles per gallon in the city and 30 mpg on the highway.
Kia officials will tell you that larger changes and upgrades happened with the 2012 models, including a more powerful engine and a switch to a six-speed transmission.
MSRP for the base 2013 model, which is 1.6 litre 4-cylinder manual transmission, is around $14,400. A base automatic is $16,200. Upgraded "+" models, such as the 2.0 litre 4-cylinder is $16,700 for the manual and $17,700 for the automatic. The next level up, the "!" has a MSRP of $19,900 for the 6-speed automatic.
In comparison, the base 2012 manual has a MSRP of $13,900 and $15,700 for the manual, $16,300 and $17,300 for the + models, and $19,600 for the !
Along with simply being called "fun," the Soul offers some large headroom so drivers and passengers don't feel squished. Owners also find it easy to switch to larger wheels to make themselves more visible, up to 18 inches higher, although larger wheels can lead to a bumpier experience.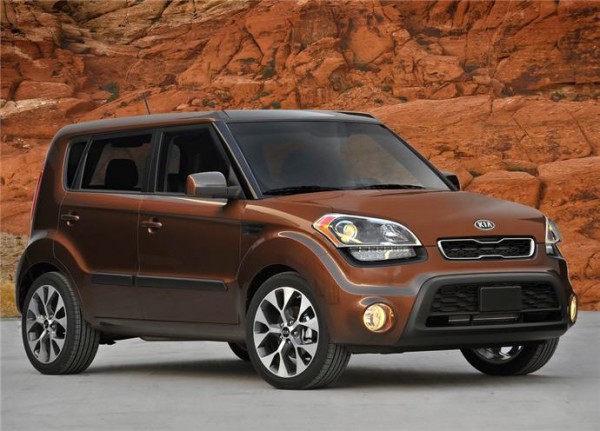 Other safety features included in 2012 and 2013 models are four-wheel disc brakes, rather than the drum brakes that were placed in the 2010 models.
The power steering is nice especially when the Soul heads out on curvy roads.
The only thing that is slightly disappointing is the relatively small amount of cargo space especially when compared to other "wagons." Although it was never marketed to people who wanted hipper alternatives to the mini van, they certainly have gravitated to it, although they do want something with similar functionality.