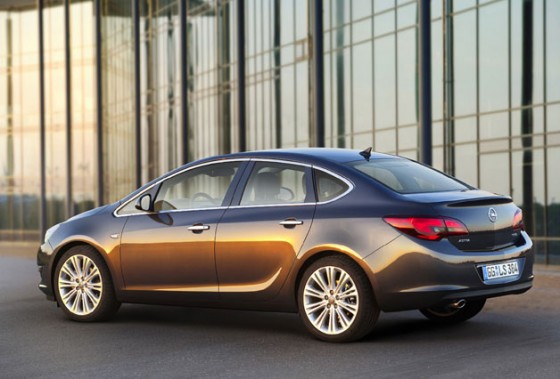 The 2013 Opel Astra notchback sedan going on sale in European markets. The new Astra based on the Delta II platform and was designed by GM's studios in the U.S. and Asia. The new Astra has started her life as Buick Excelle GT in China and then as the Buick Verano in the U.S.

The compact sedan will get twice as many engine choices as it has doors: seven powerplants will be available at start. Four gas engines range from 100 to 180 horspower, while three diesels swing from 95 to 130 hp and include two ecoFLEX motors with Start/Stop technology.
The 2013 Opel Astra will be 'officially' debuted during Russia's Moscow Auto Show at the end of August. The Astra five-door hatch, Astra wagon and three-door Astra GTC as the fourth member of the lineup, going on sale later this month in European markets.