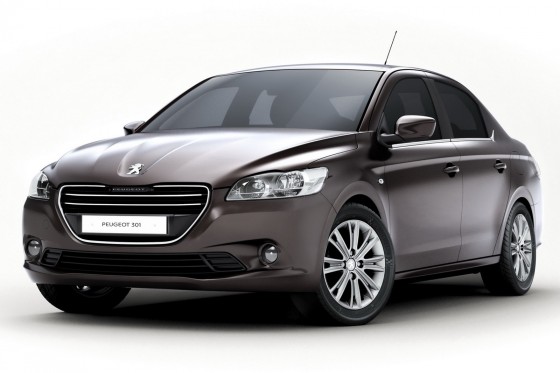 Meet a new Peugeot's compact sedan named the 301. The French automaker says that the end digit '1' will be used on models that "offer value for money" and will supplement the regular range of vehicles with the end digit '8'. The first example is the new 301 compact sedan, designed mainly for emerging markets.

The new 301 will be assembled in factory in Spain, and will go on sale from November in Central and Eastern Europe, The Middle East and African States, and in some Latin American countries. Before start, the new 301 sedan will make its premier debut at the Paris Auto Show in September.
Peugeot says that the 301 has been designed to appeal to customers looking for an economical but modern compact saloon and that it was developed for all climates and conditions of use.
Both the exterior and interior design draw their inspiration from Peugeot's latest models such as the mid-size 508. The 301 is 4,440mm long and offering a class-leading boot volume of 506 liters.
The 2013 Peugeot 301 will be offered with the brand's new 1.2-liter VTi petrol engine delivering 70hp and linked to either a manual gearbox or an automated manual transmission.
Other engine options include a 91hp 1.6-liter HDi turbo diesel matched to a manual, and a 114hp 1.6-liter petrol matched to either a manual or automated manual gearbox.
The 2013 Peugeot 301 will offer many comfort equipment features (depending on the model, as budget car), such as air conditioning, MP3 system with Bluetooth hands-free kit and USB connection, remote opening of the boot and rear parking assistance.