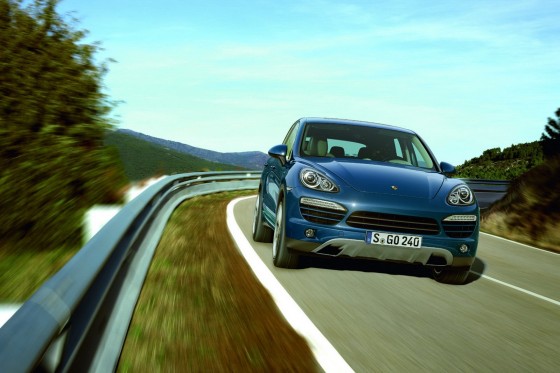 Porsche will reveal the Cayenne Diesel at the upcoming 2012 Detroit Motor Show, which will arrive in showrooms in 2013. The Cayenne Diesel was recently updated with a modified version of the VW's 3.0-liter V6 featuring a new turbocharger, increased direct injection pressure and a lighter crankshaft.
The diesel unit is rated at 245-horses offering the Cayenne a 0 to 62 mph sprint time of 7.6 seconds and a top speed of 137 mph, while returning a combined fuel consumption of 32.7 mpg.

As for the new Cajun, Porsche continues testing the Cayenne's smaller crossover sibling in Europe. The Cajun will share its platform architecture with the Audi Q5 and will likely offer both four-cylinder and V6 engine options.
Other models being prepared by Porsche include the replacements for the Boxster roadster and Cayman coupe.