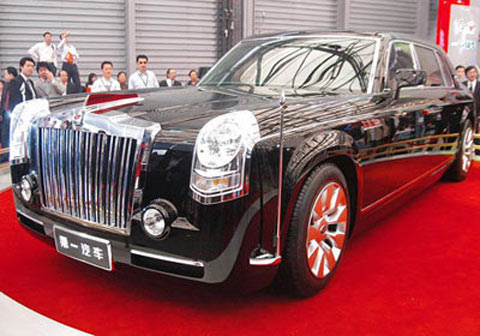 Forbes has posted a very interesting list of unknown automotive brands. For example, how many people have heard of Koenigsegg? Or of Leblanc?
Sweden's Koenigsegg builds the $550,000 CCR supercar. Switzerland's Leblanc makes the $650,000 Mirabeau. Both companies are little known because they produce their modified race cars in very low quantities.
Hongqi, for example, is the luxury-car subsidiary of China's massive First Auto Works, which has assets of $12.4 billion (photo above). Long the provider of limousines for Chinese bigwigs, Hongqi unveiled its HQD prototype at last year's Shanghai Motor Show. It looked like the Rolls-Royce Phantom sedan and showed the Chinese automaker taking aim at top-drawer competitors.