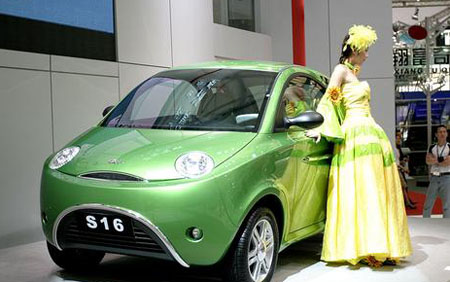 Take a look at this ugly chinese car. Chery Auto plans to start produce this new mini car in April or May 2009.
The Chery S16 was unveiled as a concept at the 2005 Shanghai Auto Show, and since then it has been shown to the world under the name of Chery QQ5 and Chery QQ Sport.
The new Chery S16 features the exterior look and styling elements of concept cars. The C-pillar looks like the D-pillar area of the Chevy Equinox. The front and rear of the model are symmetrically designed.
Measuring 3,747mm x 1,597mm x 1,514mm, the S16 is first two-door four-seater mini model, a bit longer and wider than the Chery QQ.