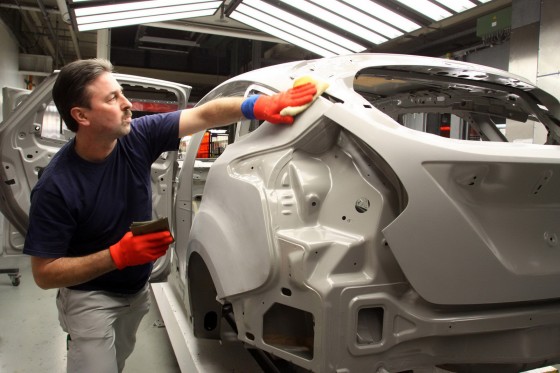 Ford starts production of its euro Focus line-up at the Saarlouis Assembly Plant in Germany. The factory will be the single-source for production of the 2011 Ford Focus in Western Europe, building four-door, five-door models and station wagon.

"This is an important day for Ford, the Saarland and for Germany," said Ken Macfarlane, vice-president of Manufacturing, Ford of Europe. "Saarlouis is proud to have been the lead plant for Ford Focus production in Europe since the first model was launched in 1998."
The German plant is capable of assembling up to 1,850 vehicles a day in three different shifts. It currently produces both the Ford Focus and Kuga models.
Early Ford invested €300 million, with €100 million going for new robotized body construction facilities, €75 million for new tooling, and €18 million for new HQ, low-emissions paint shop technology.
Production of the new Ford Focus for the American market kicked off earlier this year at Ford's Michigan Assembly Plant.