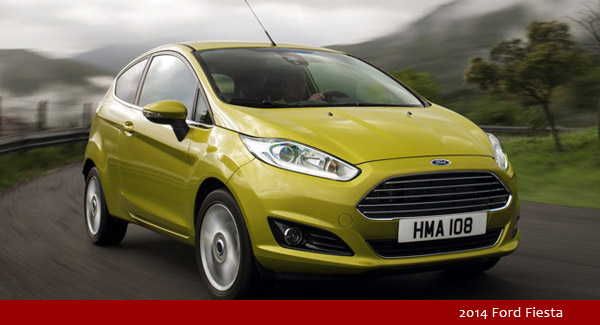 Today Ford has confirmed the update of its 1.0-liter turbocharged three-cylinder gasoline engine. The new engine made for redesigned Fiesta that will go on sale in the U.S. early next year. The new 3-cylinder EcoBoost unit is offered in two states of tune delivering 99HP and 123HP, in North America, Ford will bring the most powerful version that generates a peak torque of 148 lb.-ft.

By comparison, the pre-facelift 2013 Fiesta's base 1.6-liter naturally-aspirated four-cylinder unit peaks out at 120hp and 112 lb-ft.
"Customers are going to be pleasantly surprised at what the smallest member of the EcoBoost engine family can do," commented Joe Bakaj, Ford vice president of Powertrain Engineering.
Most customers are not going to be thinking about the number of cylinders under the hood when they drive the new 1.0-liter EcoBoost Fiesta. They'll notice an extremely smooth and quiet idle, terrific acceleration accompanied by a sporty sound at high revs, and – most importantly – outstanding fuel economy.
No word about performance or economy figures for the North American model yet, but the Euro variant of the 2014 Fiesta with the 123hp 1.0-liter engine and a 5-speed manual goes from 0-100km/h (62 mph) in 9.4 seconds, tops out at 196 km/h (122 mph) and delivers a combined fuel consumption of 4.3 liters, which is equivalent to 54.7mpg US.
The new 2014 Ford Fiesta facelift will be shown at next week's LA Auto Show.