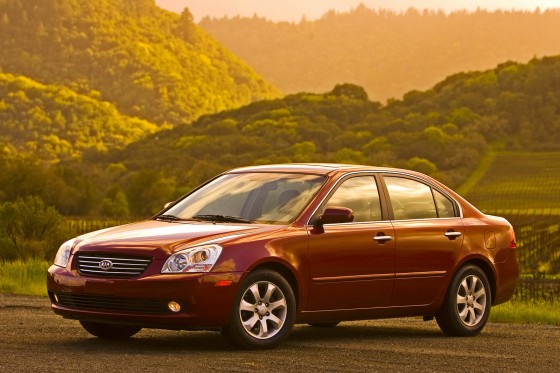 Kia recalling 70,115 Optima sedans manufactured from September 2005, through June 2007 because of a problem related to the transmission that can cause the cars to roll even while they are in park. Kia said that in some cars, the transmission shift cable may have been installed incorrectly and can become detached from the shifter. If that occurs, the car would stay in the last used gear before detachment, even if the driver moves the shift lever to the park position.

"If the driver leaves the vehicle without engaging the parking brake, there is a possibility that the vehicle can roll injure a person in its path or cause a crash," said Kia In documents filed with the National Highway Traffic Safety Administration [NHTSA].
The safety recall for the 2006-2008MY Optima sedan is expected to begin this month.