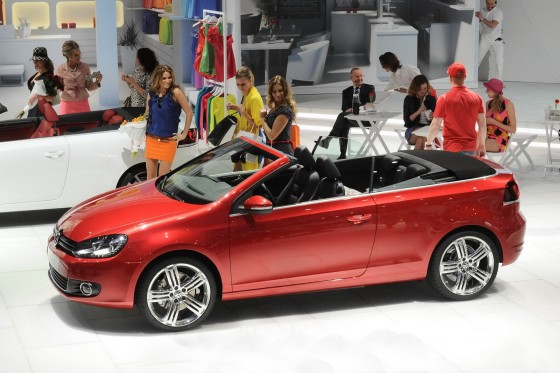 VW has unveiled its new model at the 2011 Geneva Motor Show. The new German cabriolet based on the 6th generation of the Golf.
The replacement of the roof with an electrically operated cloth top, the redesigned rear end and the more swept-back angle of the front windscreen frame along with the necessary structural reinforcements pretty much sum up the changes over the standard Golf hatchback upon which the Cabriolet is based.

The Golf Cabriolet Mk6 will be offered with six direct-injection turbocharged diesel and gaosline engines with a power range from 105 PS to 210 PS.