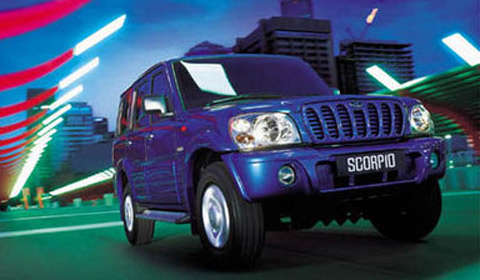 The Indian automaker Mahindra & Mahindra is trying to set up a dealer network in U.S. About 200 dealers will sell an unspecified utility vehicle.
The SUV could go on U.S. market as early as 2007.
Mahindra makes a range of SUVs and pickups. The SUV, called Scorpio, is the company???s flagship vehicle.
Mahindra currently sells tractors under its own brand in the U.S. If the Indian carmaker want to sell low-priced SUVs to the Americans, they'll have to get in line behind the Koreans, the Chinese and the Russians.
edmunds.com