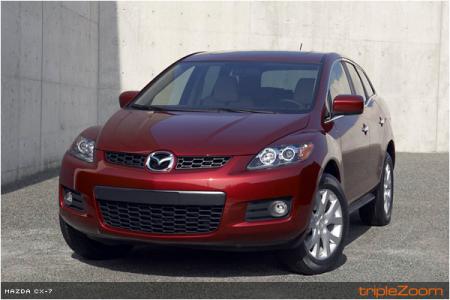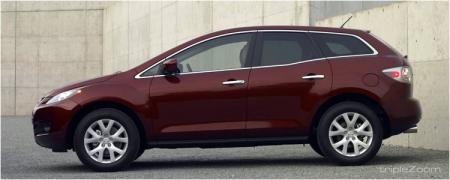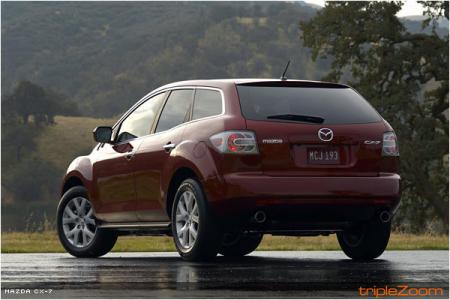 Mazda show a new photos of the 2007 Mazda CX-7 SUV ahead of the vehicle??ôs official debut at the Los Angeles auto show. The Mazda CX-7 is the first of three all-new Mazda vehicles that are being designed and engineered specifically for the North American market.
The new shots include a exterior view. The CX-7, or at least the one in the pics, wears a set of 18-inch aluminum wheels that will be rotated by a 244-hp, 2.3L turbo four-cylinder with direct-injection. The motor is shared with the new MazdaSpeed6, though specially tuned for the CX-7 to deliver 258 lb-ft of torque. A six-speed sport automatic will help the new ute deliver a combined estimated 23 mpg.
Mazda CX-7 arrives in the spring of 2006 as a 2007 model.