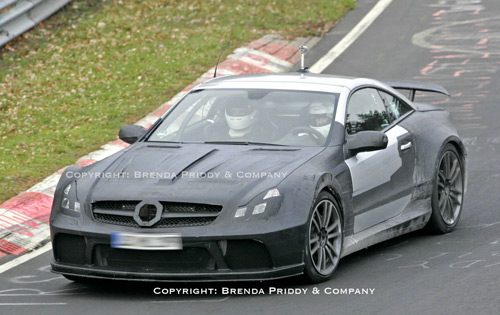 The Mercedes-Benz SL65 AMG Black Series was recently spied running "look at me" laps around the Nurburgring.
The Mercedes-Benz SL65 AMG Black Series is one of the most extreme Mercedes-Benzes ever built.
It starts with a 6.0-liter twin turbo V12 engine. In the standard SL65 AMG it pumps out a healthy 604 horsepower, but in the Black Series the same engine gets cranked up to 670 hp. The torque peak won't increase, but given that it already sits at 738 pound-feet, there's really isn't a need for more. The five-speed automatic transmission, torque converter and all, will remain, but it will get two Sport shift programs, with the second delivering quicker gearchanges timed at just 250 milliseconds.