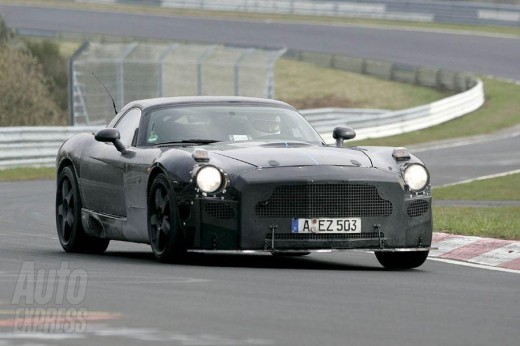 Mercedes Gullwing test mule was caught in Germany at the Nurburgring.
The proportions of this prototype would appear to put to rest any of the McLaren F2 mid-engine rumours that had been swirling around Mercedes next supercar effort.
The test mule uses some Dodge Viper body panels at the rear, but any similarities end there, as this Gullwing car mule has a longer wheelbase which closely matches that of the SLR, and it clearly displays a long hood and cab-rearward stance.
Despite previous reports of the Gullwing car being a smaller SLR, based on the R230 SL class platform, it now seems unlikely judging by the overall dimensions of this test mule. As a result, some uncertainty as to the true nature of this vehicle is starting to circulate.