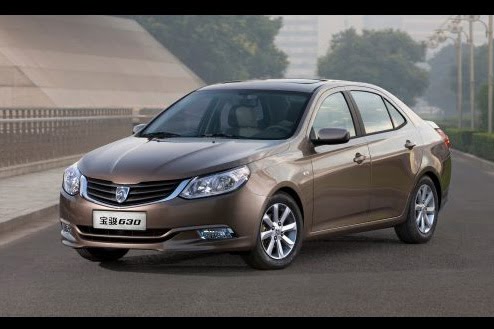 SAIC-GM-Wuling, GM's joint venture with China's SAIC and Wuling Motors, today unveiled the first Baojun branded passenger car at its plant in Liuzhou, China. The Baojun 630 is a low price, four-door compact sedan developed locally using GM technology.

According to SGMW General Manager Shen Yang, "The Baojun brand will make SGMW a more competitive automaker as we roll out a full lineup of passenger vehicles under the nameplate in the coming years. We have high expectations for the brand and our first model, the Baojun 630, which will compete in the middle range of the passenger car segment – the industry's fastest growing."
The Baojun 630 sedan will be built at SGMW's facility in Liuzhou, southern China, which has an initial annual capacity of more than 100,000 vehicles. The Baojun 630 will go on sale in early 2011 through a new network of Baojun dealers.