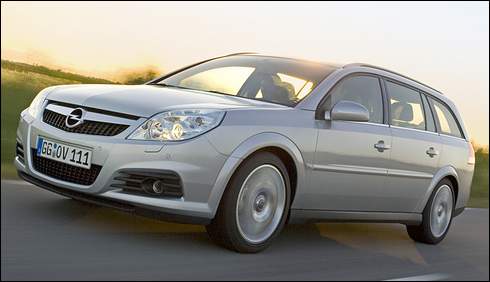 The Opel Vectra C Wagon will be imported and rebadged as a Saturn. The target is 50,000 units annually, beginning in 2008 or 2009.
The mid-sized wagon will be assembled in Ruesselsheim, Germany, using GM's front-wheel-drive Epsilon platform.
The Opel Vectra wagon will become the second Opel import in Saturn's lineup. GM will replace the Saturn Ion with rebadged Opel Astras. The target is 45,000 units annually. The Opel Astra is about the size of a Ford Focus.
The imported Vectra wagon will offer all-wheel drive and a V-6 engine, says Jim Hall, v. p. of industry analysis at AutoPacific Inc. in Southfield, Mich.