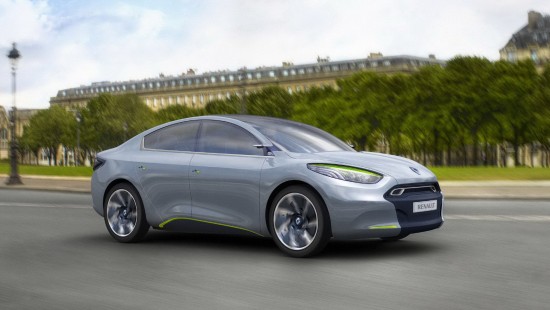 Renault revealed the interesting electric concept, called Fluence Z.E., in Frankfurt. Its a compact sedan that use similar technology to the Nissan Leaf EV that was uncovered this summer. According to Renault, the Fluence Z.E. Concept will be released from 2011.
The Fluence Z.E. concept model is equipped with a 70kW or 95HP electric motor that is powered by a set of lithium-ion batteries that give the saloon 100 miles driving range.

Renault says that the battery can be charged using three different methods: a standard charge (takes 4-8 hours, a quick charge which is done in only 20 minutes or alternitavely, through the automated 'Quickdrop' system that removes and replaces the batteries in just three minutes.