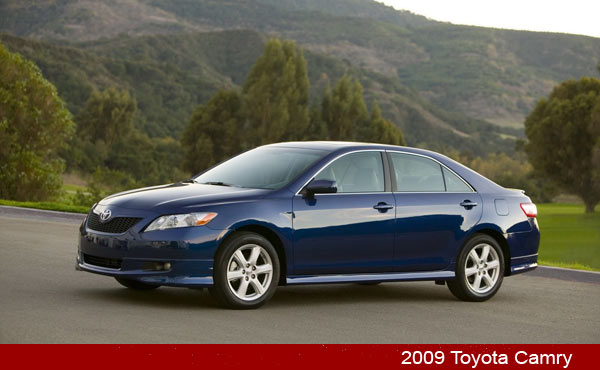 After the massive recall in 2009 and 2010 over the infamous unintended acceleration problems, Toyota has once again issues a global recall for 7.4 million cars over faulty power window glitch in 14 different models. This problem may malfunction and offer a 'notchy' or sticky feel during operation. The use of a commercial lubricant, instead of the special fluorine grease used by the factory, may result in the melting of the switch and the emission of smoke.

The voluntary recall includes 2.47 million vehicles delivered in the U.S., among them the Camry, RAV4 and Corolla, 1.4 million units sold in China and 1.39 million in Europe, including the Yaris and Auris. There have been no reports of injuries or accidents caused by this defect yet.
U.S. market models recalled: 2007 to 2009 Camry (approx. 938,100), 2007 to 2009 Camry Hybrid (approx. 116,800), 2008 to 2009 Scion xD (approx. 34,400), 2008 to 2009 Scion xA (approx. 77,500), 2007 to 2008 Yaris (approx. 110,300), 2007 to 2009 RAV4 (approx. 336,400), 2007 to 2009 Tundra (approx. 337,100), 2008 to 2009 Sequoia (approx. 38,500), 2008 Highlander (approx. 135,400), 2008 Highlander Hybrid (approx. 23,200), 2009 Corolla (approx. 270,900), 2009 Matrix (approx. 53,800).
Rectifying the problem involves an inspection, switch disassembly and application of the special fluorine grease. The switch inspection and repair will naturally be performed free of charge. Owners of japonais vehicles covered by this recall will receive a notification letter starting in late October. The repair will take approximately one hour, depending on the dealer's work schedule.