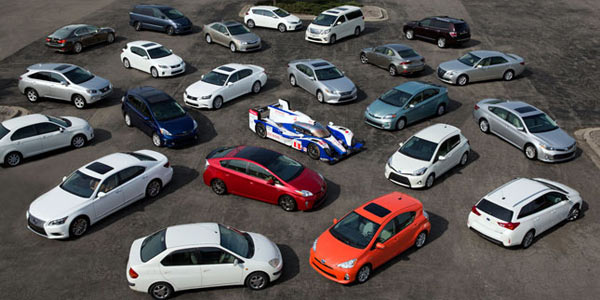 Close to two decades ago, Toyota launched what was largely considered at the time as an geeky experiment for a hybrid model using both an internal combustion engine and an electric motor for its motivation, the Prius. The Prius was so eco-friendly that the government offered incentives to Prius owners at tax time. Open up your tax estimator as the benefits just keep coming. The Toyota Prius is currently in its third generation with Toyota actively developing its successor that will launch in 2015. While it's too early for Toyota to tease the appearance of the next Prius, the Japanese carmaker has outlined technical details and even targets for fuel economy, with the company stating that it expects to continue its practice of reducing fuel economy by around 10 percent with each new generation of the Prius.

The new Prius will come with advances in battery, electric motor and petrol engine technology, all components of which will be smaller, lighter and more efficient. One example is the new electric motors that will be smaller in size, but with a higher power density.
The thermal efficiency of the new petrol engine will improve from 38.5 percent currently, to more than 40 per cent, which the Japanese carmaker says will be a "world-best". The new Prius' improved aerodynamics will also contribute to better fuel economy numbers.
The 2015 Prius will ride on the new Toyota New Global Architecture, featuring a lower center of gravity and stronger structure, with the automaker promising improved dynamic performance as well.
For the first time, Toyota is developing in parallel two variants of the Prius, the regular hybrid and a plug-in hybrid version, with the latter to offer a new wireless/inductive charging system that discards cables – at least at home.
Naturally, the same technologies being developed for the 2015 Prius will eventually be used in other Toyota and Lexus branded models. The Japanese company noted that between now and the end of 2015, it will introduce 15 new or redesigned hybrid vehicles globally.