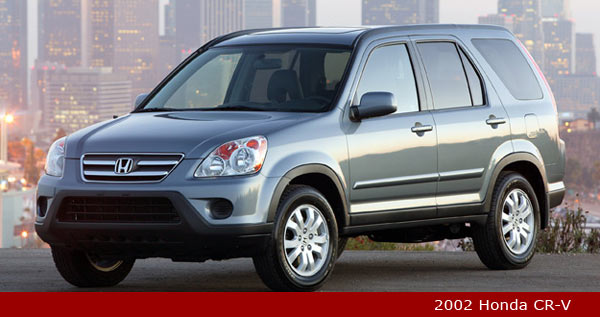 Honda will recall 489,000 CR-V vehicles in the U.S., Europe and Africa. Usually, water puts out a fire but when it comes to the Honda CR-V from the 2002 to 2006 model years, rain can eventually lead to a fire risk. Honda discovered that if rainwater or other spilled liquids enter through an open driver's window and reach the master-power window switch, it could cause electrical resistance. If that were to happen, the switch could overheat smoke, and cause a fire.

For this reason the Japanese carmaker would voluntarily recall 268,655 model-year 2002-2006 CR-V vehicles in the United States to inspect and repair or replace the power window switch. Honda is also recalling 220,000 CR-V vehicles in Europe and 98 in Africa for the same reason.
"As a precaution, owners are advised to park outside until the recall repair has been performed," Honda said in a statement.
In the United States, Honda said that it will begin contacting customers by mail in early November.