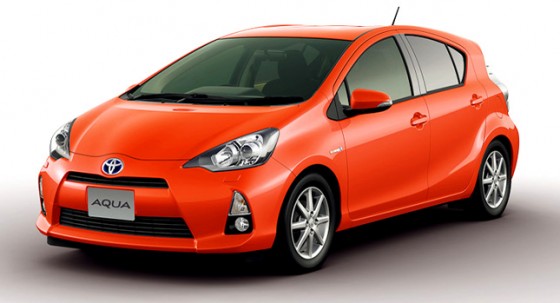 Toyota unveiled its new Prius, called "C". The new five-door hatchback model will be based model in the Prius family.
At 3,995mm long, 1,695mm wide, and 1,445mm tall with a wheelbase of 2,550mm, the Prius C is bigger than the latest Yaris (153.5″ long, 66.7″ wide, and 59.4″ tall with a 98.8″ wheelbase).

The new Toyota Prius C features a compact and lightweight hybrid system that combines a 1.5-liter gasoline engine with a high-output electric motor. The 1.5-liter petrol unit produces 74HP at 4,800 rpm and 111Nm of torque at 4,800 rpm, with the electric motor chipping in up to 61HP and 169Nm.
Toyota said that it expects the U.S.-market Prius C to return a fuel economy better than 50 mpg in the city, which it says is the "highest city mpg of any non-plug-in vehicle".
Prices will be announced later, but Toyota said it will be offered "at an attractive price" in the U.S. Standard features will include Bluetooth hands-free phone connectivity, steering-wheel audio controls, and nine airbags while the firm's new Entune multimedia system will also be available.
The Prius C will debut at the 2012 Detroit Motor Show in mid-January with U.S. sales to start in spring.