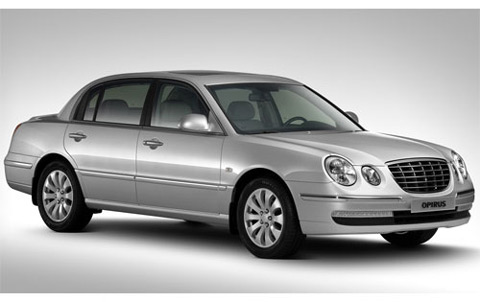 The 2007 Kia Opirus (Amanti) is upgraded and facelifted for U.S. market. The new Kia Opirus will make debut at the Paris Motor Show in September.
The exterior received a new grille, taillamps and slightly revised headlamp clusters. The interior received a new dashboard, center stack and floor console. The seats are more versatile. The 3.5-liter engine has been replaced with a new 3.8-liter aluminum 266-h.p. engine. Potential top speed of 143 mph.
The 2007 Kia Opirus will arrive in U.S. as the Amanti early next year.
edmunds.com