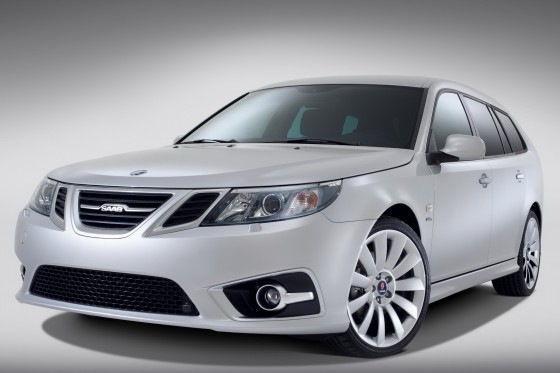 Saab announced a mild facelift across the 9-3 range, which gets refreshed exterior and interior styling plus the introduction of gasoline direct injection on the 2.0-liter engines. The facelifted range will carry the 9-3 Griffin moniker and it is basically a last edition before a new generation takes over in 2012.

Changes apply to all models and include new front bumpers, a new "ice block" finish for the headlights and the Griffin badge added to the front fenders. Inside, the dashboard, seat upholstery and decor have received a fresh look. The 9-3 Griffin models will be offered in two specs, standard and Aero.
The 2012 Saab 9-3 Griffin gets a new 2.0-liter gasoline engines with direct injection technology, variable valve timing and twin scroll turbocharging. The 2.0-liter engine is available with 163 or 220 horsepower, and can be combined with Saab??ôs XWD all-wheel-drive system.
The petrol units join the 1.9-liter turbo diesel engines that produce 130, 160 or 180 horsepower. Six-speed transmissions become standard across the 9-3 Griffin range.
Saab claims that combined fuel consumption and CO2 emissions have dropped by 4 percent across the entire range. For example, the 9-3 SportCombi fitted with the 1.9-liter TTid engine has an average fuel consumption of 4,5 liters/100 km (52.2 mpg) with 119 g/km of CO2 emissions.