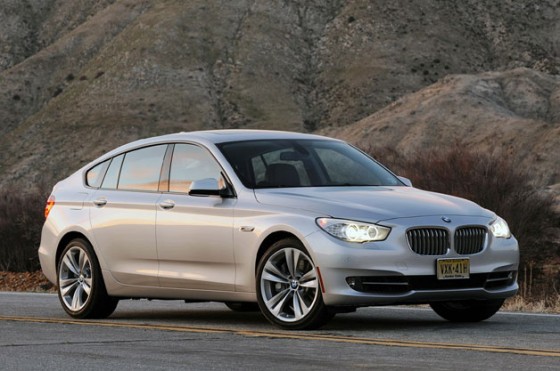 BMW has issued a recall over 32,000 cars and CUVs covering the years 2008-2011 due to a fire risk. Turbocharged eight- and twelve-cylinder engines in the 5 Series, 5 Series Gran Turismo, 7 Series, X5 and X6 could suffer from overheating circuit boards that control the electric auxiliary water pump.

The overheating board could cause the pump to smoulder, and in extreme cases among the 102 failures, BMW has found there were two engine compartment fires. BMW will send recall notices for 32,000 vehicles and dealers will replace the pump free of charge.
Press Release
Report Date: October 30, 2011 at 04:45 PM
Vehicle Make / Model:
BMW / 5-SERIES 2008-2011
BMW / 5-SERIES GRAN TURISMO 2008-2011
BMW / 7-SERIES 2008-2011
BMW / X5 2008-2011
BMW / X6 2008-2011
Component: ENGINE AND ENGINE COOLING:ENGINE:OTHER FUEL TYPES:TURBO-CHARGER
Potential Number of Units Affected: 32,084
Summary:
BMW IS RECALLING CERTAIN MODEL YEAR 2008-2011 5-SERIES, 5-SERIES GRAN TURISMO, 7-SERIES, X5 SAV, AND X6 SAV VEHICLES EQUIPPED WITH 8- OR 12-CYLINDER, TURBOCHARGED, ENGINES BECAUSE THE CIRCUIT BOARD FOR THE ELECTRIC AUXILIARY WATER PUMP CAN OVERHEAT.
Consequence:
THIS COULD LEAD TO A SMOLDERING OF THE PUMP OR AN ENGINE COMPARTMENT OR VEHICLE FIRE.
Remedy:
BMW WILL NOTIFY OWNERS, AND DEALERS WILL REPLACE THE AUXILIARY WATER PUMP FREE OF CHARGE. THE SAFETY RECALL IS EXPECTED TO BEGIN DURING NOVEMBER 2011. OWNERS MAY CONTACT BMW CUSTOMER RELATIONS AND SERVICES AT 1-800-525-7417.
Notes:
OWNERS MAY ALSO CONTACT THE NATIONAL HIGHWAY TRAFFIC SAFETY ADMINISTRATION'S VEHICLE SAFETY HOTLINE AT 1-888-327-4236 (TTY 1-800-424-9153).