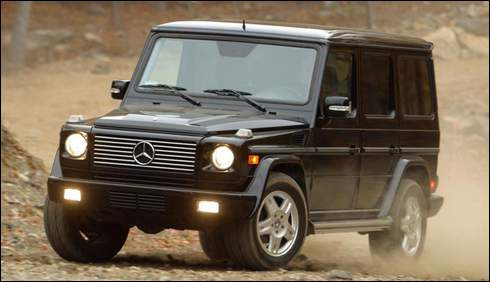 Face-lifted Mercedes G-Class will be present at the Paris auto show in September 2006.
The premium SUV will get new interior features and more powerful engines mated to a 7-speed transmission instead of the current 5-speed unit.
With the introduction of the larger, more luxurious GL premium SUV late last year, it was expected that the G-Class would be discontinued.
Mercedes-Benz decided to continue selling the model until 2010.