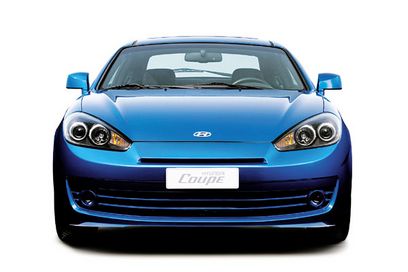 Hyundai has revealed a facelifted Tiburon (Coupe) at the Guangzhou Motor Show, China.
At the rear, the sports coupe has been given a more aggressive edge with a fashionable rear undertray. Inside, the upgrades are less noticeable. Hyundai is concentrating on material quality and the car's fit and finish.
The facelifted Coupe is due on sale later this year, but the revisions are only skin deep. Hyundai has confirmed that there are no mechanical changes or engine upgrades in the pipeline.
Expect these facelifted Tiburon (Coupe) to appear in Europe in 2007 before the all-new Hyundai Coupe arrives in 2008.