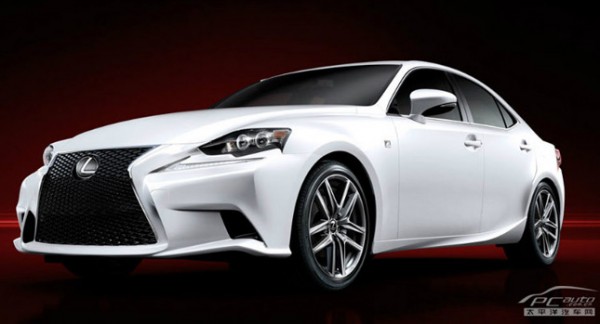 Hi there! Today we have to show the first official pictures of all-new 2014 Lexus IS in F Sport guise . Its the Japanese carmaker's third attempt to rival the BMW 3-Series, the Mercedes-Benz C-Class and the Audi A4.

The new japanese model seen here is an F Sport variant, which means it features an aerodynamic kit, taller alloy wheels, a bespoke finish for the grille, a lowered suspension and tuned chassis along with a sportier trimmed interior, while keeping the same powerplant as the regular IS.
Besides the styling that resembles the LF-CC coupe concept, we know that the new IS rides on a longer wheelbase offering improved interior space and that in USA, it will launch with a choice of two V6 units, a 2.5-liter and a stronger 3.5-liter, with a four-cylinder hybrid powerplant to be added in the near future.