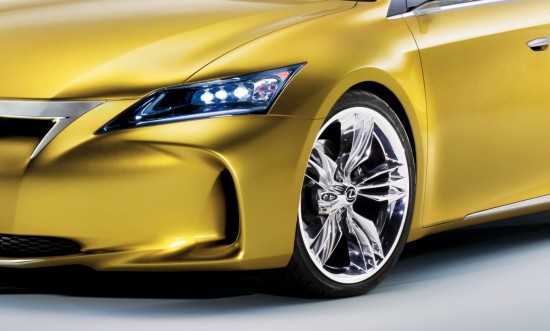 Lexus has published the first official images and details on its LF-Ch hatchback concept that will be aimed at the BMW 1 Series and Audi A3.
With an overall length of 4,300mm, a width of 1,790mm and a height of 1,400mm with a 2,600 mm wheelbase, the LF-Ch is roughly the same size as the Audi A3 Sportback.

The Lexus LF-Ch Concept features a full hybrid drivetrain meaning that unlike mild-hybrids, it can be driven in a fully electric EV mode.
European customers should expect to see a production version of the Lexus LF-Ch available with both conventional and hybrid powertrain options sometime towards the end of 2010.