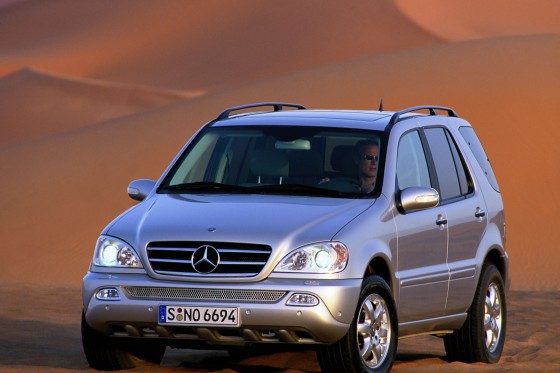 A defect associated with the cruise control system has prompted a U.S. recall of 136,751 units of the Mercedes-Benz M-Class and M-Class AMG SUVs from the 2000-2004MY. In a filing to the National Highway Traffic Safety Administration, Mercedes-Benz said it has determined that under certain circumstances, use of the brake pedal may not automatically disengage the cruise control system.

Mercedes-Benz stated that when the driver pumps the brakes instead of applying consistent pedal force, the level of force required to disengage the cruise control might be unusually high. The NHTSA noted that difficulty or delay in disengaging the cruise control system can increase the risk of a crash.
Mercedes-Benz said that drivers should be able to deactivate the system using the cruise control stalk on the steering wheel.
Owners of the affected vehicles may contact Mercedes-Benz for more information at 1-800-367-6372.