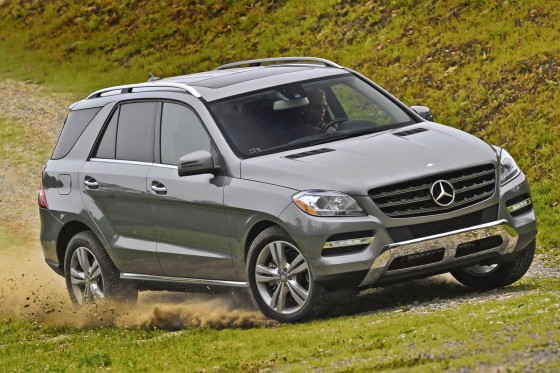 The German automaker is recalling all 2012 and 2013MY Mercedes-Benz ML-Class vehicles because of problems with the all-season floor mats. Mercedes-Benz said that the mats may not fully conform to the contour of the vehicle's floor and could interfere with the accelerator pedal.

The gas pedal could become trapped and the vehicle may not decelerate as expected when the driver lifts their foot from the accelerator. The German premium brand said that it is not aware of any crashes or injuries related to the floor mat problem.
The recall affects 8,675 units of the ML350, ML550 and ML63 AMG SUVs sold in the States.
Mercedes will replace the floor mats free of charge. Until then, Mercedes-Benz said it advises consumers to remove the driver's floor mat from the vehicle.