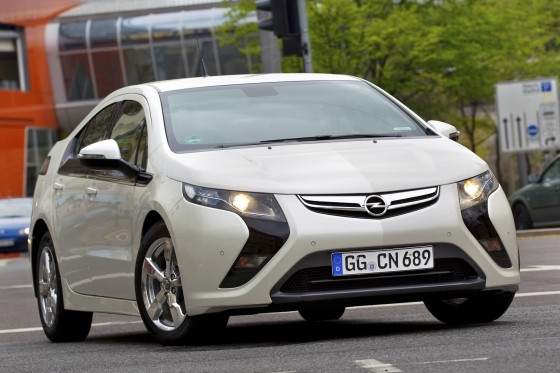 GM announced today that the Euro version of its Chevrolet Volt electric car, the Ampera, will go on sale in the last quarter of 2011 as an Opel in Europe and as a Vauxhall in the UK. The prices starting from €42,900 (US$59,100), which is significantly higher than the base price of the Volt in the USA that sells for US$41,000 (€29,800) not including a $7,500 federal tax credit.

"The Ampera defines a new class of e-mobility. No other electric vehicle provides the freedom of individual transportation as the Opel Ampera," said Alain Visser, Opel's Vice President. "We have compromised on nothing. The Ampera is a beautiful car that is as fun to drive as it is packed with premium content."
Even though the exterior and interior design have been slightly modified over the Volt, everything else remains the same with the american model, meaning that the Ampera can be driven in pure electric mode for 40-80km before the petrol engine kicks in to produce electricity and / or motivate the front driving wheels.
When the 16-kWh, lithium-ion battery runs low, it can be recharged in about three hours at 230v by plugging the vehicle's on-board charge system into a standard outlet. Together, the battery and gasoline-fueled engine/generator can extend the total driving range to over 500 kilometers on a full tank.