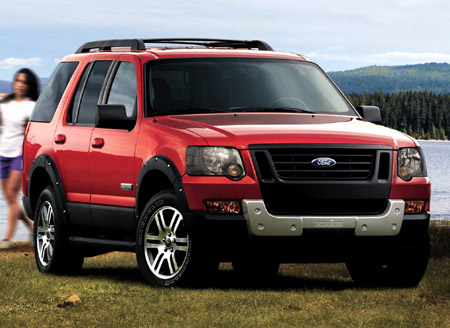 2007 Ford Explorer IronMan Edition is a "buzz vehicle" to celebrate the relationship: Ford was the sponsor of the Ironman Triathalon in 2005.
PRESS RELEASE:
WINNING COMBINATION
The Explorer Ironman combines capability with the strength, endurance and passion that drive the Ironman competitors.
Just like the triathletes, the 2007 Ford Explorer IronMan Edition is unique in its class from the black body side cladding and rivet-designed wheel lip moldings to the black grille.
The Ironman Triathalon is the world's most challenging endurance event. This fast-growing sport now hosts 28 events worldwide, pitting participants in a grueling 140.6-mile event that comprises a 2.4-mile swim, a 112-mile bike race and a 26.2-mile run, all done consecutively and typically in just over eight hours.