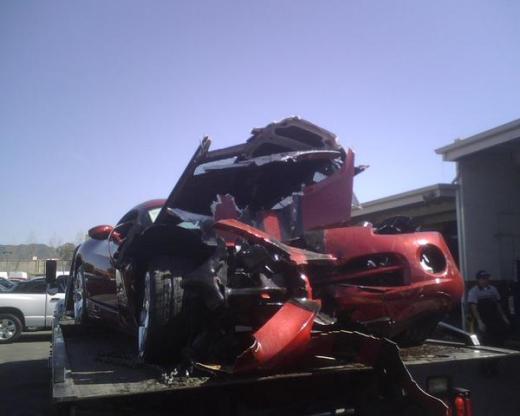 Look at the crashed brand new 2008 Dodge Viper with only five miles on the odometer. Well a customer came in and wanted to buy it, so they were doing the paper work and they handed the keys to a porter and the salesmen to go get it filled up with gas, at this point the car had 5 miles on it.
On their way back from the gas station they got 1/8 mile away from the dealership and lost control, crashing into 4 parked cars.
Witnesses said they heard loud engines noises, like he was pegged full throttle and turned around to see the Viper crash into four parked cars.
The porter said his foot slipped off the clutch and he lost control. The result is one severely smashed up snake. See another destroyed Viper.